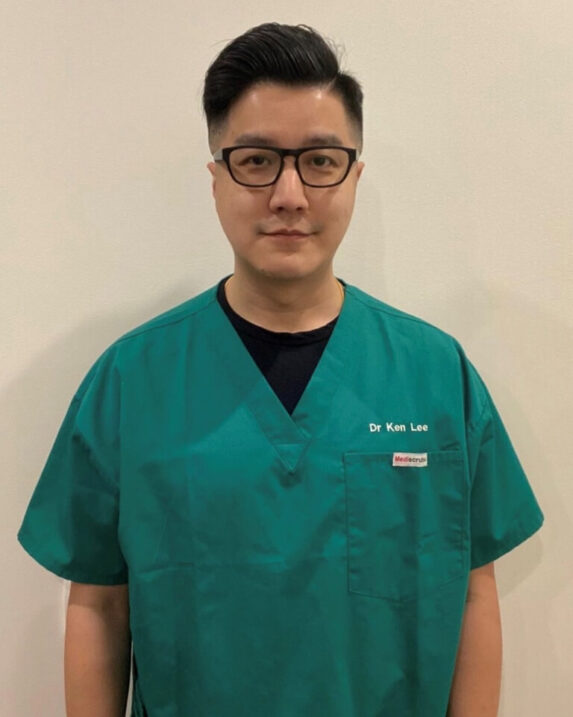 Dr Ken Lee
MBBS, FRACGP
Dr Lee graduated from Newcastle University in NSW in 2009 and commenced his internship and residency with Hunter New England Area Health.
He went on to complete emergency medicine training in 2012 and worked locally in different emergency departments around the greater Hunter Region. In 2017 he embarked on his GP training, working rurally in Wagga Wagga and Cootamundra whilst he completed his training, obtaining a fellowship with the RACGP in 2019.
In his spare time, Dr Lee enjoys travelling and exploring local regions, wine tasting and spending quality time with his wife and two kids.
Lee医生于2009年毕业于新南威尔士州纽卡斯尔大学,随即在猎人新英格兰地区医疗系统内实习和担任住院医师。他于2012年开始急诊医学培训,期间先后在大猎人地区的多个急诊科工作,直至结业。2017年,他开始接受全科医生培训,期间在沃加沃加(Wagga Wagga)和库塔曼德拉(Cootamundra)的乡村工作,直至完成培训。Lee医生于2019年获得澳大利亚皇家全科医生学会(RACGP)的奖学金。 在空余时间,Lee医生喜欢旅行,探索当地地区,品尝葡萄酒,与妻子和两个孩子共度美好时光。 专业兴趣领域:急诊和急症医学、慢病管理、预防保健、儿科。 会说的语言:普通话、粤语、英语
---
Specialty interest areas
Workers compensation
All aspects of general practice
Spot checks
Skin cancer checks
---
Languages spoken
Cantonese
English
Mandarin