Ochre Medical Centre Parkes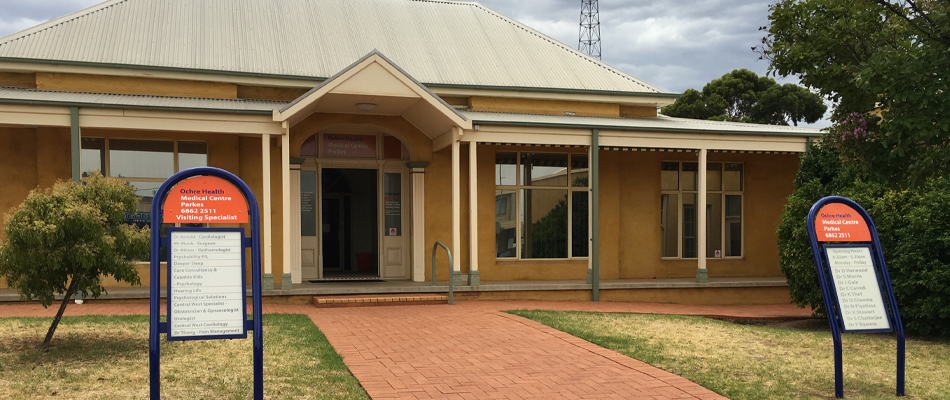 Ochre Medical Centre Parkes
Formerly the Clarinda Street Medical Centre, the practice has been in operation for more then 50 years. The doctors provide primary healthcare for a wide range of medical problems including general practice consultations, minor surgery (skin cancers etc.), sports injuries, obstetric, WorkCover, diabetic, pre-anaesthetic checks, pre-employment medicals, counselling & mental health. Our nursing team are available for immunisations, vaccinations, BP monitoring, INR monitoring, ECGs, health assessments and diabetes management, all supervised by the doctors.
We are an approved vaccination provider for COVID-19 vaccines as well as the annual flu shots. Both vaccinations help to...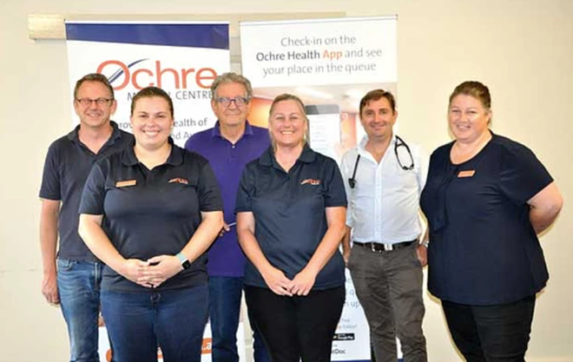 For founder Ross Lamplugh, re-establishing Ochre Health in Bourke is something of a homecoming. ...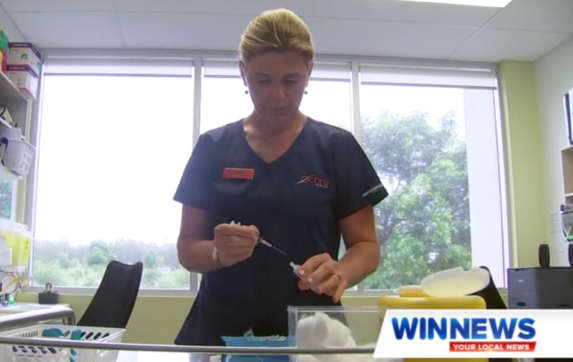 WIN TV reports that Ochre Health's preparations to vaccinate rural Australians against COVID-19 are in full swing ...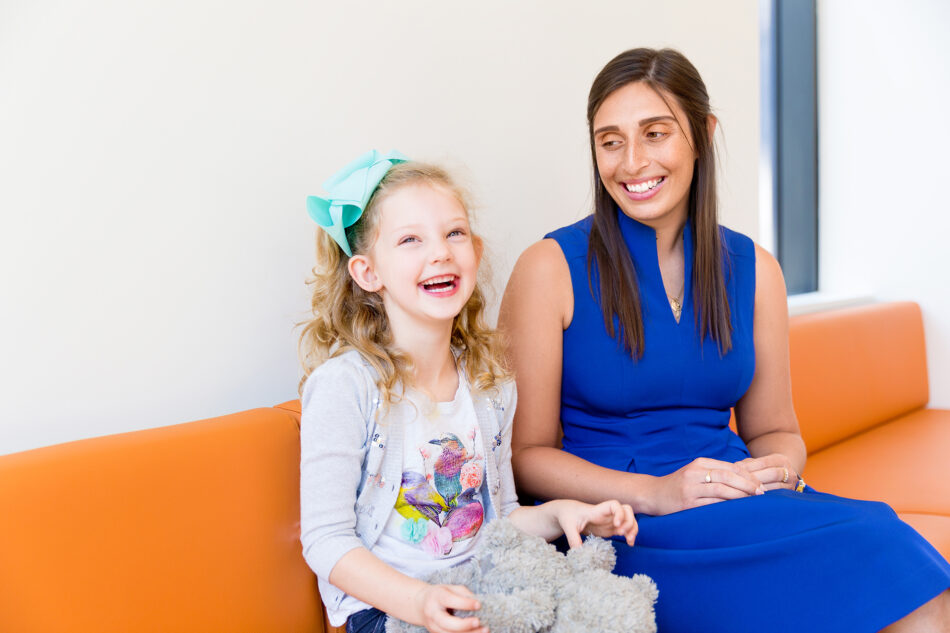 Working with Ochre Parkes
At Ochre Health, we empower the GPs at our practices to improve local healthcare while enjoying a healthy work-life balance. And we support you by investing heavily in developing and supporting our Practice Managers and their teams, systems and technology.