COVID-19 and flu vaccinations to protect you and your family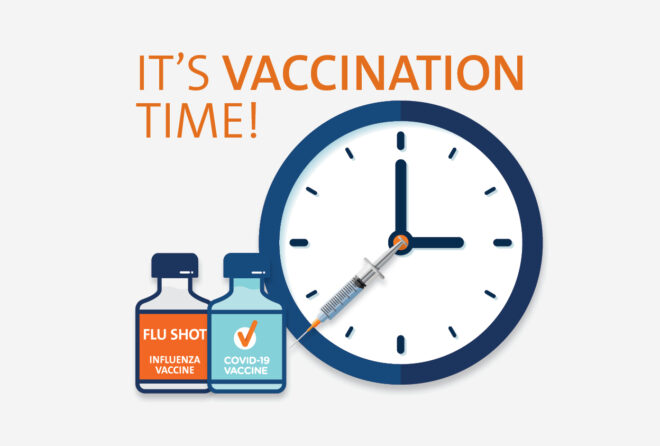 We are an approved vaccination provider for COVID-19 vaccines as well as the annual flu shots. Both vaccinations help to protect families and communities from virus transmission and serious illness. Here are your questions answered:
Should my family and I get vaccinated against both viruses?
Yes, we recommend both the COVID-19 and flu vaccines as safe and effective in providing protection against serious illness.
Current guidance is that the COVID-19 vaccines are suitable for adults over the age of 50 who meet the eligibility criteria. For eligible people between the ages of 18 and 50 who feel the benefit of getting the vaccine outweighs the risk of not having it, we recommend you discuss your individual circumstances with your doctor.
Flu shots can (and should) be given to everybody over the age of six months.
When can I get vaccinated?
The COVID-19 vaccine is being rolled out in phases – to different groups of people at different times. The easiest way to check your eligibility and also to book an appointment is to visit healthdirect.gov.au.  If you are not yet eligible for your COVID-19 vaccinations, we recommend getting you flu shot now.
Can I book an appointment over the phone?
The best way to book an appointment (with us or elsewhere) is at healthdirect.gov.au. You will be able to confirm your eligibility for the COVID-19 vaccination, check which clinics have vaccine supply and appointments available, and then make your booking. If you have visited the healthdirect website and you have any further questions or if you don't have access to the internet, you are welcome to give us a call.
Can I get my COVID-19 and flu vaccinations at the same time?
No, the COVID-19 vaccination is two jabs 12 weeks apart, while the flu vaccination cannot be done within 14 days of either of your COVID-19 shots. We recommend checking your eligibility and getting your flu shot first if you are not yet eligible for your COVID-19 vaccinations.
What do I need to do to prepare for my vaccinations?
An information sheet on how to prepare for your vaccinations is available here.
Do I need to stay in the practice for observation after each of my vaccinations?
Yes, you will need to stay in the practice for  a minimum of 15 minutes after each of your vaccinations in case of any issues.
What do the vaccinations cost?
COVID-19 vaccinations are provided free of charge at GP practices if you have a Medicare card. If you do not have a Medicare card, you can still get the COVID-19 vaccinations for free from some clinics – visit healthdirect.gov.au for your options and to make a booking.
The flu vaccine is free for:
Children from 6 months to 5 years of age
Indigenous people over 15 years of age
Anybody over 65 years of age
Pregnant women
People with a chronic disease
Remember the flu vaccine is safe (and highly recommended) for both children and pregnant women.
Should I be concerned about the brands of the COVID-19 and flu jabs that I get?
No. All of the vaccines available have gone through a comprehensive testing and approval process and are being recommended as both safe and effective.
Can I catch COVID-19 or the flu from the jabs?
The vaccines are not live versions of the viruses and therefore you cannot contract COVID-19 or the flu from them. However, a small percentage of people may experience low-grade fevers and muscle aches after their shots. These are simply their immune system responding to the vaccine and the symptoms should clear up within a few days. If you have any concerns about symptoms after you leave the practice, call triple zero (000) immediately for anything serious, otherwise visit healthdirect.gov.au for side-effect and symptom checkers or call your doctor.
The COVID-19 vaccines have been developed quickly – are they safe for me and my family?
Yes, they have gone through a comprehensive testing and approval process and they are recommended as both safe and effective.
Will I get something to prove I have had my COVID-19 shots?
When you have had your COVID-19 vaccinations, you will be able to download an immunisation history statement via myGov or the Services Australia website to prove your vaccination status.
Are the vaccines safe if I'm pregnant?
Information on the COVID-19 vaccination when you are planning for pregnancy, pregnant or breastfeeding is available on the Department of Health website here.
The flu vaccine is safe at any stage of pregnancy for both you and your unborn baby. If you are visiting your doctor for your whooping cough immunisation between 20 and 32 weeks of pregnancy, don't forget to ask for your flu vaccine as well. If you had a flu shot while pregnant in 2020 and you are still pregnant, it is safe to have a second flu shot this year.
Does a chronic disease increase my risk of severe COVID-19 or flu?
Yes, it does. For this reason, the government has made free vaccines available for you. The COVID-19 vaccine is free for everybody, while people with chronic illnesses such as cardiac disease, chronic respiratory conditions, chronic neurological conditions, diabetes and other metabolic disorders, renal disease, haematological disorders and impaired immunity also qualify for a free flu vaccination. Ask your doctor if you are unsure whether your condition qualifies you for a free flu shot.
Why is the flu vaccine free for young children?
State and territory governments are providing free flu vaccinations for young children between six months and five years of age as they are more likely than adults to be hospitalised with a severe flu infection. The vaccines are both safe and effective for them. Protecting this age group of young children with vaccinations also helps to stop the spread of infection to newborn babies who are vulnerable and too young to receive a vaccination.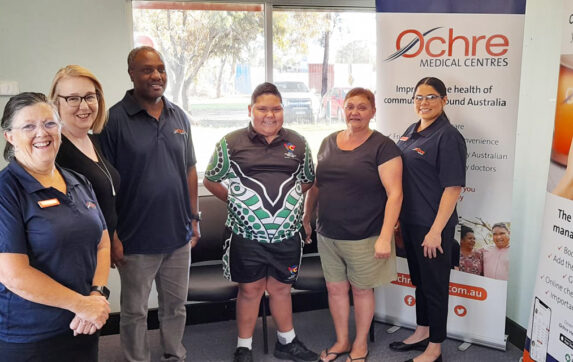 We have opened new Ochre Medical Centres in Bourke, Brewarrina, Collarenebri, Coonamble, Lightning Ridge and Walgett, fo...
WIN TV reports that Ochre Health's preparations to vaccinate rural Australians against COVID-19 are in full swing ...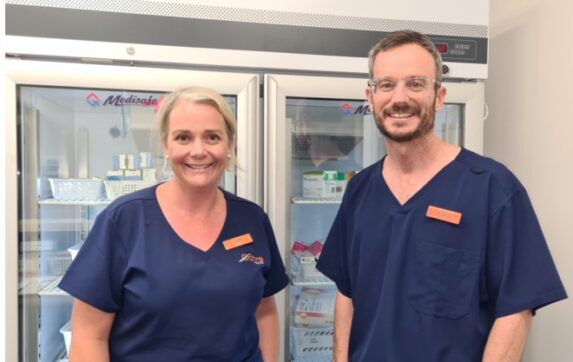 (Subscriber only link) Ochre's Director of Medical Services, Dr John Hall, says its vaccination clinics will be op...