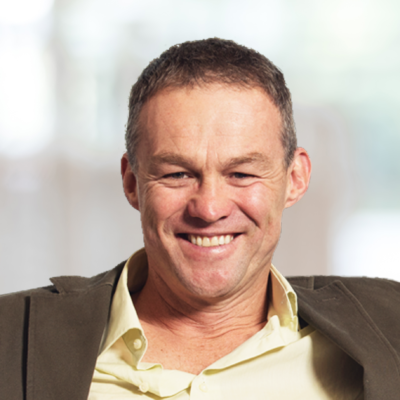 Dr Ross Lamplugh
Co-Founder & Chair
Ross is a co-founding owner and Chair of the Ochre Health Group. He brings 30 years of clinical and medical management experience to the company, including 10 years as a GP Anaesthetist in rural and remote Australian communities. His clinical roles prior to founding Ochre Health include Medical Superintendent of Palm Island Hospital and Deputy Director of Medical Services at the Royal Hobart Hospital. Ross is actively involved in medical education and he is a voluntary Director of Advanced Paediatric Life Support (APLS) courses. He has also been a Director of the NSW Rural Doctors Network (RDN), General Practice Training Tasmania and other not-for-profit organisations, and he has been a member of the Rural and Remote Generalist Project Advisory Group to Health Workforce Australia (HWA), the Commonwealth authority delivering a coordinated national approach to health workforce reform. As Chairman, Ross works closely with our CEO and leadership team on strategic direction, growth opportunities, board governance and management performance.
Dr Hamish Meldrum
Co-Founder & Director
Hamish is a co-founding owner and Director of the Ochre Health Group. He is a New Zealand medical graduate with extensive experience in General Practice, Emergency Medicine and Obstetrics. He worked in the NSW Outback town of Bourke for 5 years as a GP Obstetrician before moving to Sydney in 2006. Hamish was Ochre Health's Director of Medical Services until 2020, leading clinical governance and quality improvement, as well as developing and overseeing our long-running and highly regarded patient health outcomes program. Hamish is still involved in clinical support for doctors across the Ochre Health Group and he is Chair of Ochre Health's Innovation Committee with a focus on developing and implementing innovations that improve patient care and practice operations as well as advance the company's leadership in general practice. Alongside these roles, he maintains his clinical practice and he is also an examiner for the RACGP Fellowship examination program.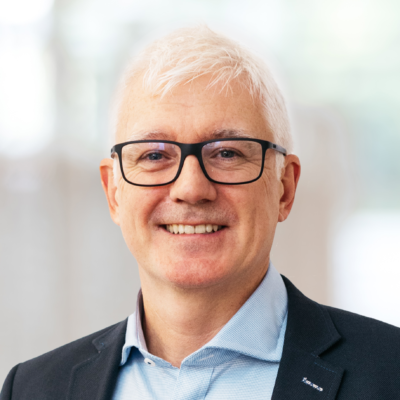 Dermot Roche
Group CEO & Executive Director
Dermot joined the Ochre Health Group as CEO in November 2016 and he was appointed Executive Director in May 2021. He has extensive experience in leading healthcare businesses, including having held a number of executive management roles with Medibank Health Solutions across a range of telehealth and traditional face-to-face clinic businesses. Dermot thrives on building strong teams and balancing the operational, clinical, commercial and cultural aspects of leading growth-orientated businesses. He has championed "The Ochre Way", the Group's management framework which articulates our Purpose, Vision and Values, as well as providing a roadmap for successful operations and delivering on our core Purpose of "Improving the health of our communities". As a people person, Dermot always prioritises the experience we deliver to our key stakeholders groups – the independent doctors we support, their patients and our team members. Dermot is a Chartered Accountant with an MBA. Prior to his Medibank roles, he held executive leadership positions in the ASX-listed environments of Salmat and PMP.
Rod Lamplugh
Independent Non-executive Director
Rod is a corporate lawyer who joined the board in 2014. He is currently a Non-executive Director of several companies as well as being a Trustee of the Victoria Police Provident Fund and a Principal of Lamplugh McIntosh Lawyers based in Melbourne.  He is a former Chair of Stadia Media (now MKTG) and a former Director of the Melbourne Rebels Rugby Union Club and Dentsu ANZ. He was also a Non-Executive Director of ASX-listed Mitchell Communications Group Limited for over ten years. Rod has extensive experience in corporate governance, as well as in the setting and achieving of sound strategic and financial goals and risk management. He holds a Bachelor of Law and a Bachelor of Jurisprudence.